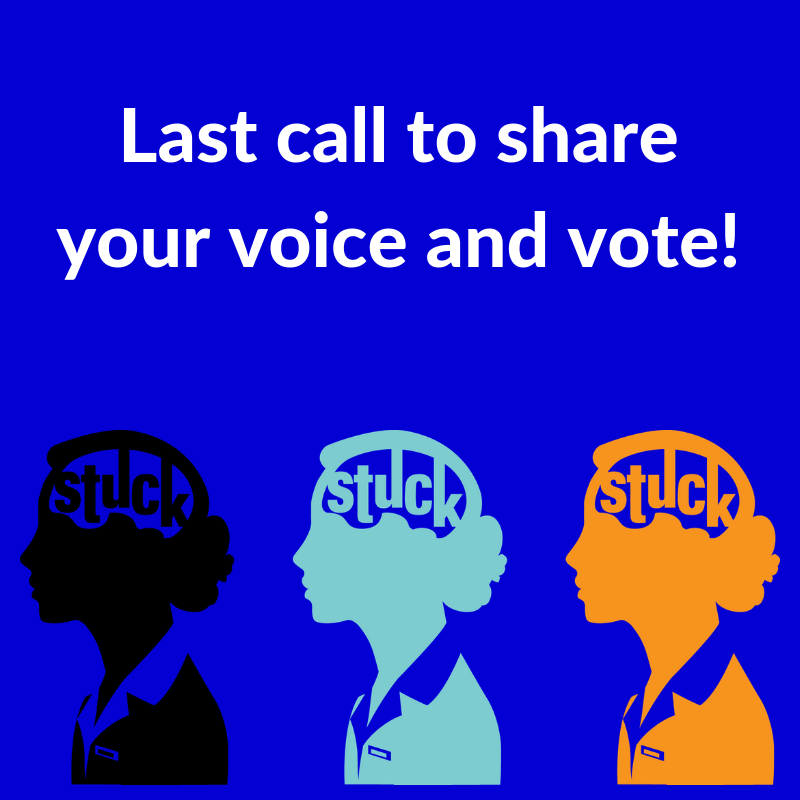 Did you see a test screening and want to have a voice and a vote as to the final product? Fill out this Survey Monkey survey: 
https://www.surveymonkey.com/r/QG6C3HG 
You are also welcome to leave comments here. 
For future opportunities to share your voice and vote, and to keep up with and support STUCK and more work like it become a Patreon Member!  Check out my home page for more info and all the goodies. 
If you are already a patron-- thank you!  If you are looking for the link so you can watch the movie online scroll down a couple of posts and you will find it in the "What you have been waiting for" post. 
Thanks!