Howdy my friend!

So I was thinking about death.  Wait a second, let me rephrase that.  I was thinking about the idea of cut flowers-- and not wanting them because they "are only going to die". Well, the dumpster flower experience continues...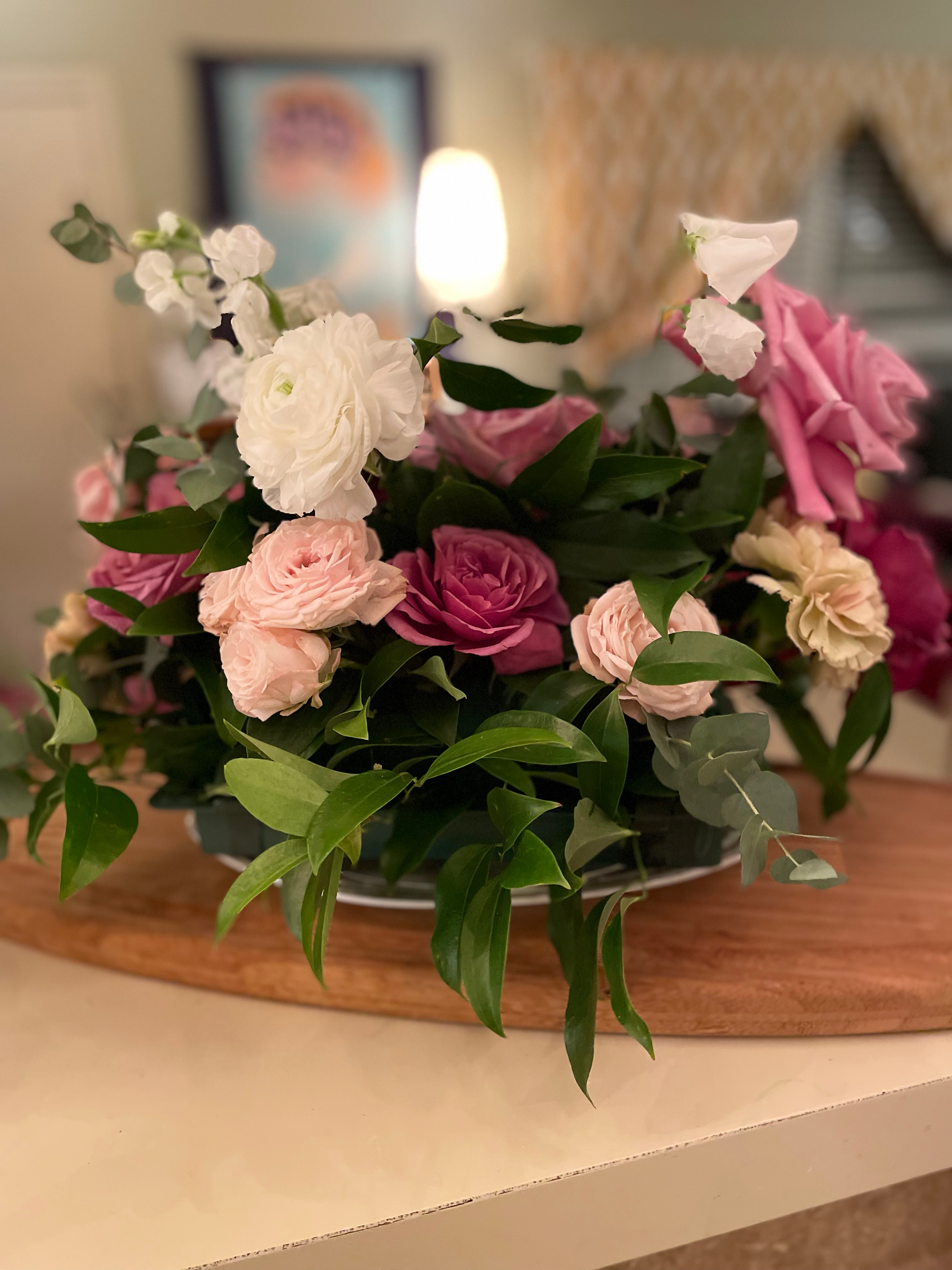 (If you haven't read the Dumpster Flower story, check it out here).
For having been tossed en masse into the dumpster, these flowers perked right up and stayed perky for quite a long time.  But then, of course, they began to fade, shed their petals, and dry up.  Here's how they continued to live on:
I kept a couple of dried tea roses to remind me of the lessons learned from the Dumpster Flowers
I redesigned the bouquets into fewer arrangements as some flowers lasted longer than others
While redesigning, rose petals were falling off everywhere and it struck me: take a bath in rose petals!  I haven't done that since I was at a spa a couple of decades ago!
They went back into the ground to fertilize other flowers
There was also a post in my Buy Nothing group from another woman who had gotten herself some dumpster flowers.  She has a wedding coming up and she planned on getting a crown of dried flowers for her hair.  Guess what?  She was able to make her own using the dumpster flowers!  It's so beautiful and I can't wait to see how it looks once the flowers have all dried out.
So, yes.  This is actually a musing on death and rebirth and being in the moment.  It's all about enjoying what we can when we have it and then understanding how it morphs into something else.  That we are consistently flowing and useful and loved no matter where we are in life...or death.
If this were a perfect post, I would have pictures of all of these things...but I don't...I was too busy living my beautifully imperfect life!
Love you!
Jenni
PS:  Speaking of resurrection;), I've had quite a few inquiries about whether of not I am going to offer the 25 Days of Light Email Advent Calendar again this year.  The answer is yes!  I'll send an email out later this week with more info:)